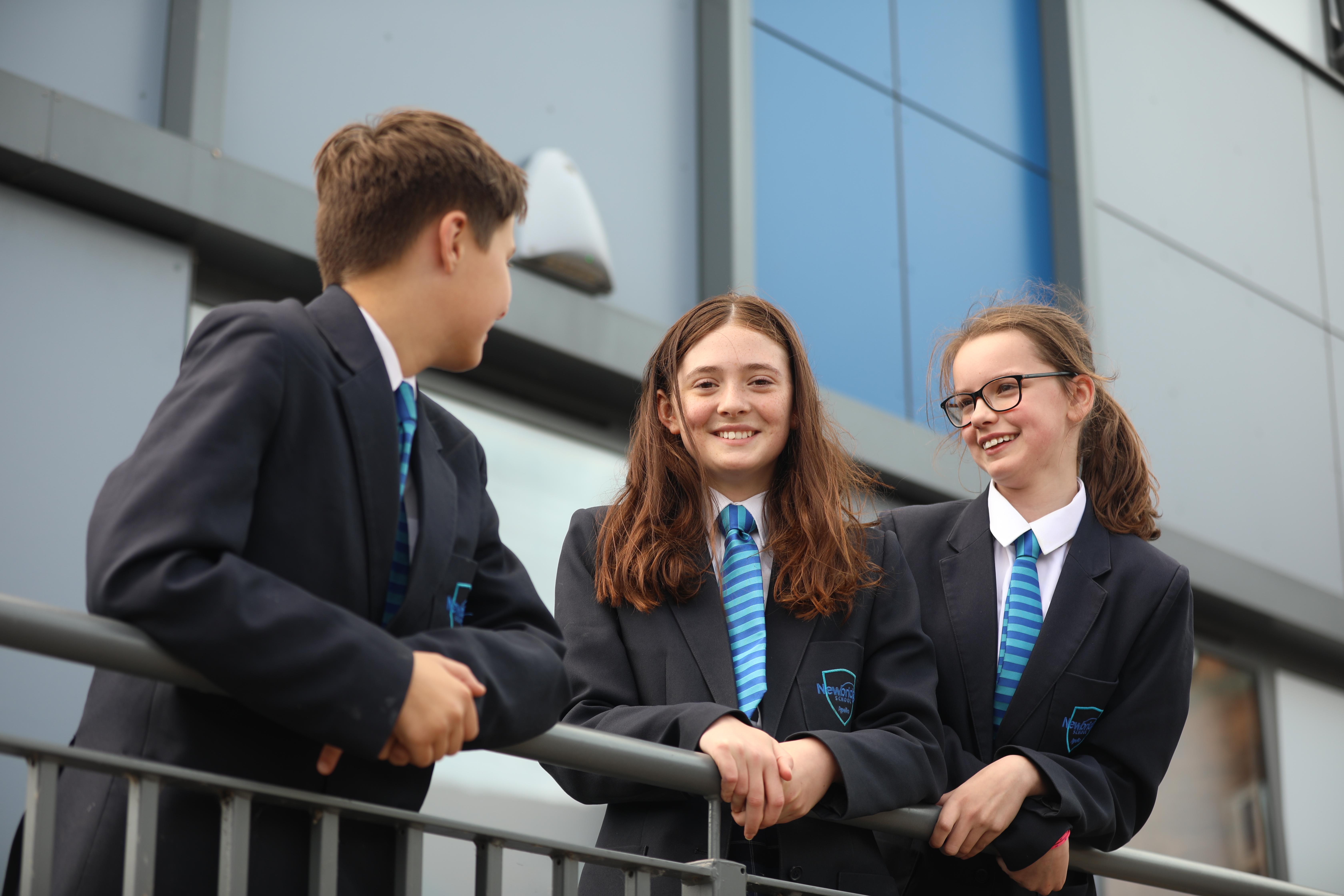 Uniform
At The Newbridge School, students wear a uniform which encourages them to have their own sense of identity in our school.
come to one of our pop-up shops to purchase your uniform for next year!
Newbridge Main School Uniform is available at both events  (PE kit should be purchased separately from Liss Sport). You must book an appointment to attend!
Thursday 3rd August 2023 @ The Castle Rock School - Appointments available between 10am & 3pm. CLICK HERE TO BOOK
Saturday 5th August 2023 @ The Newbridge School - Appointments available between 10am & 3pm. CLICK HERE TO BOOK
Wearing uniform identifies students as members of The Newbridge School community, showing pride in the institution and creating a sense of belonging. 
Year 7-10
Full school uniform should be worn correctly at all times during the school day
Lanyard and Student Card (These are provided for free by the school on their first day. Replacements cost £5 and must be purchased from ParentPay) 
Newbridge Blazer with school badge
School tie
White shirt with collar
Grey tailored trousers or tailored shorts
Newbridge checked pleated skirt or the grey pleated skirt on or just above the knee
All black shoes (If students wear trainer style shoes the white or coloured markings must be blacked out. Thin, fragile pumps or baseball shoes are not suitable. The entire footwear must be black, this includes the soles.)
Plain blue or grey V-neck jumper
Coats may be worn over blazers in cold weather
Blazer and School Tie (and optional Checked skirt) must be purchased from Schoolwear Solutions - click here
 Other items above can also be purchased from a variety of suppliers
Students are not allowed to wear:
Hoodies
Jumpers or sweatshirts with logos and/or branding
Shoes with obvious branding
Jeans/leggings/joggers
Large items of jewellery that could cause a health and safety risk, for example hooped nose or earrings*
False nails
*The Newbridge School does not accept any liability for jewellery that is damaged, lost or stolen
PE Kit
Royal blue Training top or Crew top with Newbridge Logo
Royal blue shorts
Royal blue football socks
Trainers for indoor and outdoor use
Football boots that are 3G approved
Optional - Navy tracksuit bottoms
Optional - Royal, navy or black base layer tops or tights (for under training tops or shorts)
Optional - Sports leggings - royal, navy or black
Training top and Crew top with logo must be purchased from Liss Sport - click here
All other items of PE kit can also be purchased from a variety of suppliers
Current Year 10 (going into year 11 in september) Students only
Students in Year 10 & 11 can opt to wear the new school uniform or continue to wear their old legacy uniform.
If new uniform items are bought, we ask you to buy the new branded uniform. 
School lanyard and card
Plain black or black Newbridge jumper
White polo shirt
Black tailored trousers
Plain black skirt, on or just above the knee (with black or grey tights, ankle socks in the summer)
All black shoes (If pupils wear trainer style shoes the white or coloured markings must be blacked out. Thin, fragile pumps or baseball shoes are not suitable. The entire footwear must be black, this includes the soles.)