January 13, 2023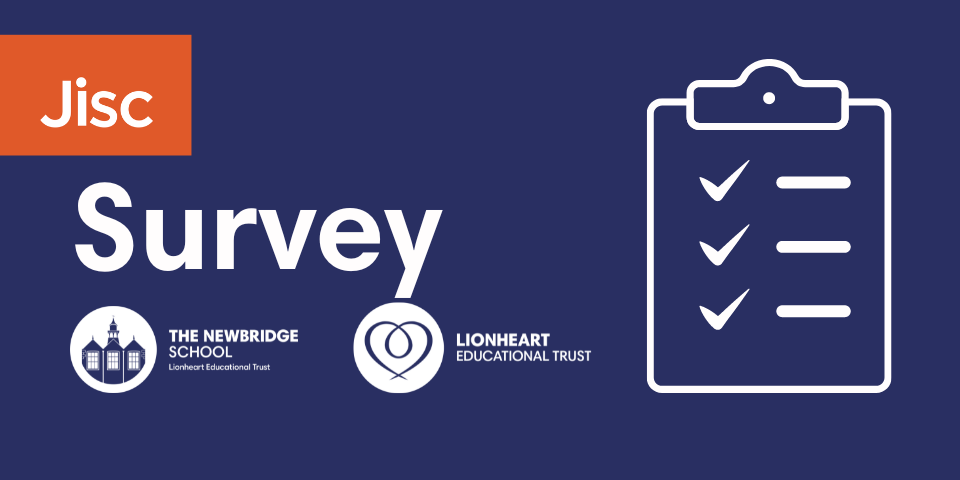 Parent/Carer Survey
Parents and carers of The Newbridge School students are being asked to complete an online survey by 29th January 2023 as part of an ongoing commitment to continuous improvement.
As part of The Newbridge School and the Lionheart Educational Trust's ongoing commitment to continuous improvement, the Trust are seeking each parent/carer's opinions and views on a range of issues relating to our school.  
Co-Heads of School, Mike Gamble and Mick Rowbottom said, "Feedback from stakeholders is important to us as we are always keen to hear how we can further develop and improve."  
Parent surveys were launched by the Trust in 2019 and past responses have offered some really useful insights that have allowed the Trust, to reflect carefully and plan for future change.   
The Newbridge School, and the Lionheart Educational Trust are asking all parents/carers once again to share their views this year through an online survey which will be emailed directly by Jisc Online Surveys on Monday 16th January 2023.  
The survey, which takes around 10-15 minutes, is a great opportunity for parents to share their views honestly, with confidentiality guaranteed.  
In due course, survey outcomes and actions as a result will be shared with parents/carers and other school stakeholders.